West Knoxville Medical and Chiropractic is Your Home for Sciatica Treatment with Our Knoxville Chiropractor Team
Dr. Nathan Leavitt is an experienced chiropractor in Knoxville with extensive experience managing sciatica. This common syndrome affects men and women of all ages and can lead to disabling symptoms.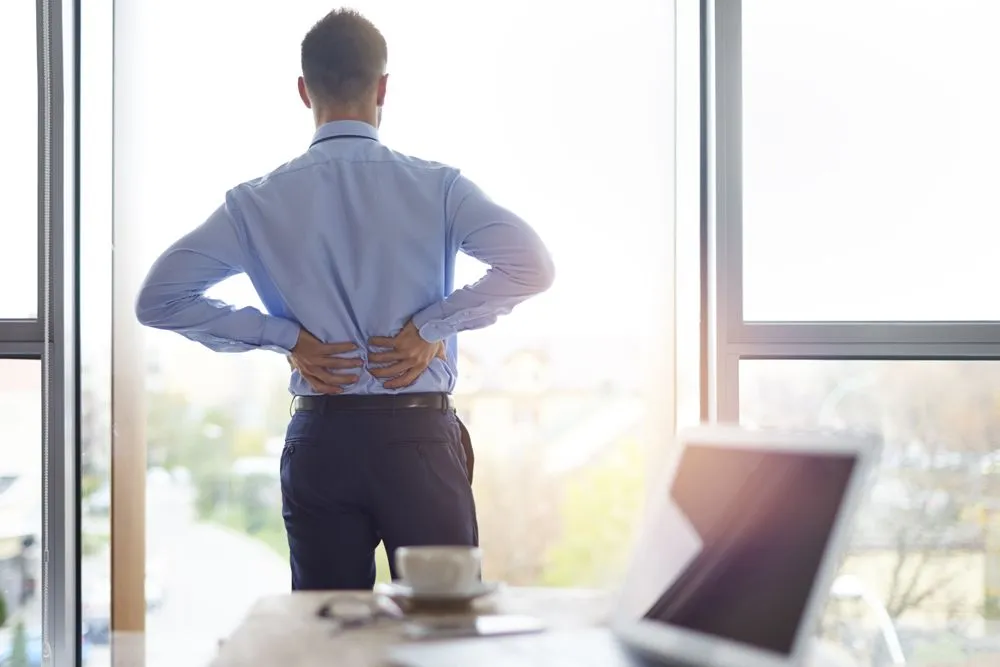 What is Sciatica?
Your two sciatic nerves are the largest nerves in your body. They branch off from the spinal cord in the lumbar spine and innervate the legs. Sciatica happens when one of these nerves becomes pinched, irritated, and inflamed.
What Causes Sciatic Nerve Pain?
Sciatica is considered a syndrome of symptoms and can be brought on by a number of different underlying causes, including:
A herniated disc (when a disc tears and oozes out its inner substance into the surrounding area—and against the sciatic nerve root)
A bulging disc (a disc protrudes out of place, often due to cumulative or acute stress)
A narrowed or misaligned joint space
A muscle spasm or shortening
A bone spur
A tumor (rare)
What Are Sciatica Symptoms?
While low back pain can occur with sciatica, most signs and symptoms involve the leg. People with sciatica often report:
Searing, shooting, stabbing, or burning pain in the buttocks, groin, and leg
Pain that gets worse after sitting or standing for too long
Pain that's worse first thing in the morning
Decreased sensation or reflexes in the leg
Weakness in the leg or foot
How Can a Chiropractor Help Relieve Sciatica?
We urge you not to take a chance on your sciatic nerve pain just "going away" on its own. Sciatica often gets worse over time if the underlying factors (as well as the signs and symptoms) aren't addressed in a timely fashion. This is why our chiropractor in Knoxville strongly encourages anyone with symptoms of sciatica to come in and see us for examination and treatment.
A few of our most common sciatica services include:
Diagnostic testing, including physical tests and X-ray imaging studies as indicated (to help us figure out what's causing your sciatic nerve compression)
Chiropractic adjustments to realign your spinal joints, decompress the sciatic nerve, and trigger healing in injured and compressive tissues (such as discs)
Core stabilization exercises and stretches to prevent recurring compression and maintain the alignment of your lumbar spine
Insightful and individualized guidance to help you learn how to improve posture, ergonomics, body mechanics, and other essential factors for a healthy spine
Do You Have Sharp, Shooting, Searing Leg Pain? Find Out if It's Sciatica with Help from Our Chiropractor in Knoxville TN
Contact West Knoxville Medical and Chiropractic today at (865) 287-5904 to schedule an appointment with our chiropractor in Knoxville TN and get to the bottom of your sciatic nerve pain and dysfunction.