Chiropractic Care for a Concussion After Car Accident in Knoxville, TN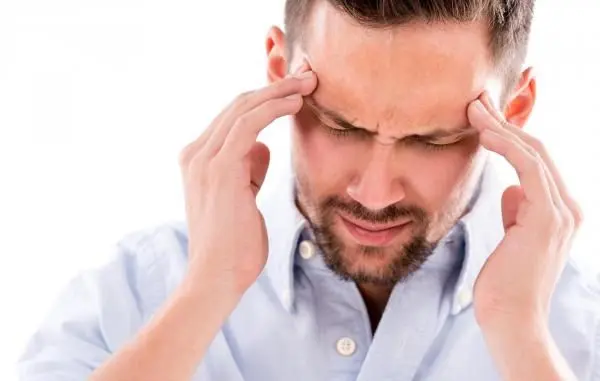 Car accidents affect your world in an instant. From automobile repairs to pain and discomfort, you are now focusing on a variety of things. At West Knoxville Medical and Chiropractic, we want to ease your load and restore your body to health. If you are suffering with a concussion after car accident in Knoxville, Dr. Nathan Leavitt and our Knoxville chiropractor staff provide natural treatment options to ease your concussion symptoms and help your body heal. We invite residents of Knoxville, TN and the nearby towns to visit us to learn more information about our gentle and effective concussion treatments. The sooner you begin receiving care for your concussion, the less likely you are to feel lasting discomforts, so we encourage you to get started today.
Concussion Treatments in West Knoxville, TN
Our Knoxville car accident chiropractor understands the discomfort and disorientation that accompany your concussion. Dr. Leavitt examines your neck and back and listens to your symptoms to determine if you are suffering from a concussion. Once your diagnosis has been determined, our Knoxville chiropractor develops an individualized care plan to meet your needs. Our health team uses a variety of techniques to reduce your concussion symptoms. Depending on your body's needs, we may use services such as:
Chiropractic adjustments- Dr. Leavitt provides gentle chiropractic adjustments to your neck and back. This improves blood flow and nerve signal distribution to your head and neck. As a result, your body depends on its healing abilities to restore concussion damage. Our chiropractic techniques vary depending on the source of your discomfort. For example, Dr. Leavitt may use the Activator tool for pin-point adjustments in your neck. He may also use the Thompson Drop Table during your adjustments to help with spinal positioning.
Lifestyle adjustments- following a concussion, you may you are more susceptible to posture changes. Our team shows you how to maintain a healthy posture to eliminate some symptoms such as headaches, migraines, neck pain and blurred vision. This may also include re-organizing your work area to support a healthier posture.
Electric Muscle Stimulation- we may use EMS to repair damage in your neck from the impact of the accident. If your head was thrown forward quickly, the muscles may have overstretched and are contributing to your discomfort.
Contact our Knoxville Car Accident Chiropractor
Concussion symptoms such as headaches, neck pain, fatigue, blurred vision and nausea do not have to become part of your everyday life. With gentle chiropractor care, your concussion symptoms ease and you are able to return to your favorite activities. Dr. Leavitt examines your injury and then determines the best approach for a speedy recovery. Along the way, you also notice improvements in your overall health as your spine maintains a natural position. Your circulation, energy and nerve signal flow all improve to support the healing process and boost your well-being. We encourage you to visit West Knoxville Medical and Chiropractic as soon as possible after your car accident. Please call us today at (865) 287-5904 to schedule your consultation.